Recurring Payments
With Signetpay you can easily create and manage flexible recurring payments that are convenient for you and your customers. Any merchant or business that would like to charge the same amount to the same payment card on a regular basis can do so with automated recurring billing without the....
Read More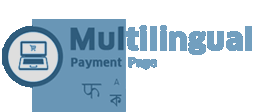 Multi Lingual Payment Page
Enhance the user experience for your diversified customer base by setting up the payment page language preferences. Let your customers undergo a localized shopping experience, with our multi-lingual payment page feature. It is beneficial for those customers who wish to read the content part of the....
Read More